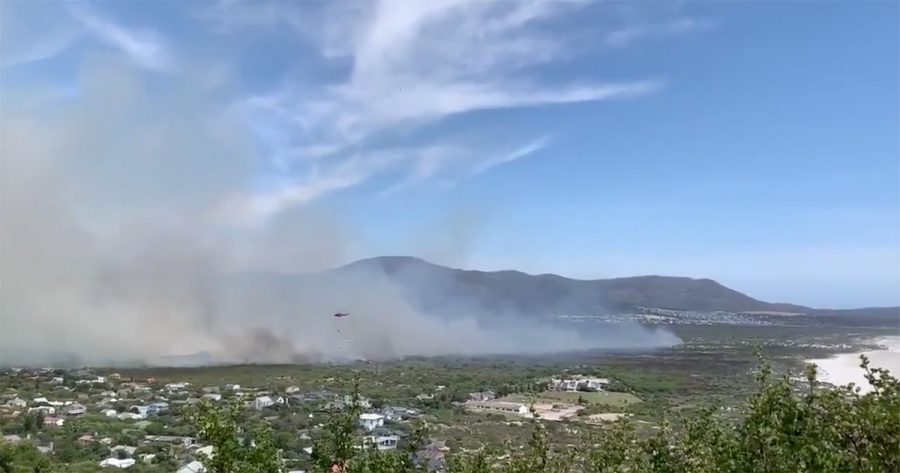 Working on Fire confirmed its crew has been despatched to assist the City of Cape Town Fire and Rescue Service and the SANParks – Table Mountain National Park.
Issuing a 'fire alert' at 17h00 (SA Time), Working on Fire said they have dispatched firefighters and aerial support. There are currently four helicopters on the scene to water bomb and help extinguish the flames (watch video below), as well as two spotters which are each flying for four hours before being relieved by the other, according to Working on Fire.
Local residents have been warned to stay clear of the area, and to close their doors and windows at home. The community has also been asked to keep an eye out for flying embers which could result in 'spot fires'.
"Horse riders are advised not to use the track from Dorcas and Stewards Property," said SANParks.
In other parts of the Western Cape, firefighting crew are tending to a fire at Kommetjie (Day Two) and West Coast National Park.
Four helicopters are hard at work to extinguish the fire.
Video by Tansy Pyatt.
https://www.sapeople.com/2020/01/27/firefighters-and-4-choppers-fighting-fire-in-noordhoek-south-africa/